Staff
Staff members of Guilford Funeral Home are caring and experienced professionals who understand that each family is unique and has personal requests and traditions. These requests and traditions are of utmost importance to our staff of licensed funeral directors.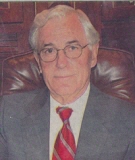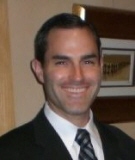 GEORGE F. SULLIVAN, III
Vice-president & CFO - Lic. Funeral Director since 1998
Guilford High School - Graduate - 1992
St. Anselm College - 1996 - BA Criminal Justice
St. Anselm College Crew team - 1992 - 1995
Mount Ida College (New England Institute)-1998-AS Funeral Science
Married and three sons
Prior work ( Nikels Investigations, New Hampshire )
Interests - Community Volunteering - SARAH Foundation Board Member, Guilford Little
League Coaching & Ascutney Mountain Ski Patrol, West Windsor, VT
George F. Sullivan, III has been involved as a licensed funeral director since 1998. He has been instrumental in the transition of our past attributes into today's business operation. While maintaining our traditional core values and today's business attitudes the Sullivan family has merged the two to help us better serve our greater Guilford community.